How secure is your office?
Data protection is an essential part of modern way of work, with office hazards rising every day. Any device that is connected to the internet is a potential entry point for a cyberattack – and this includes a printer or a multi-function device.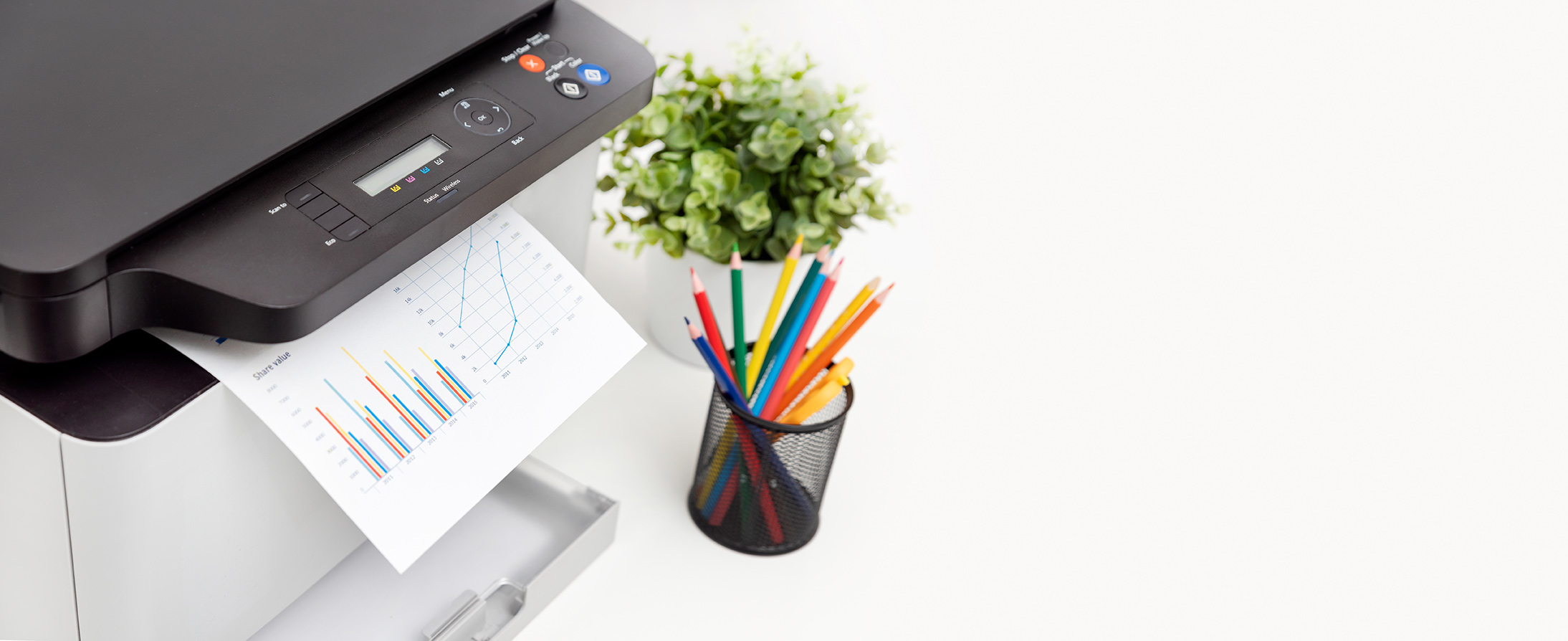 The problem is often quite trivial, for example, a printout of a confidential document we have forgotten to collect from the printer or multifunction device. It just lies there for anyone to see or (in the worst-case scenario) share its content with another unauthorized person. Thus, a printout may turn into a source of disclosure of sensitive business information.
Connectivity as a necessity and risk
An even greater threat is associated with the connectivity of printers and multifunction devices with our database servers, e-mail server, or active directory. Nowadays, these devices are a frequent target of sophisticated malicious cyberattacks.
If the first risk can be mitigated through regular notifications and training of users, of course with full awareness that the threat would never be completely eliminated, in the second case we can effectively prevent attackers from accessing confidential documents and information.
In the next year or two, 7% of companies are likely to upgrade their document security systems.
72 %of companies are aware of at least one occasion when documents went missing, either at their own or another company.
Source: Canon Office Insights 2018 CEE
What we need is to connect our multifunction device with the InDoc EDGE document management system, which offers built-in information security mechanisms by default. When simple use of InDoc EDGE on the multifunction device becomes part of your every-day information security commitment, you have successfully contained the extent of damage that might result from a security breach of your multifunction device.
How does that connection work in practice?
The user enters the PIN and signs in the InDoc EDGE document management system (DMS) where he can view available profiles and scanning options corresponding to the predefined rights. The user scans a document and sends it directly to the document management system.
Very important: On this path there are no document repositories such as local folders, network drives or e-mail inbox which might pose a risk of unauthorized access and data breach.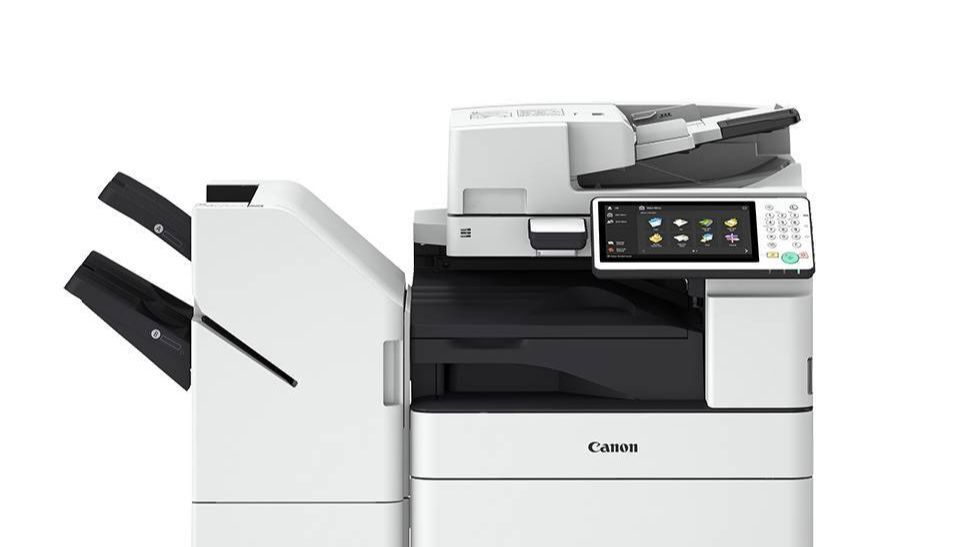 The InDoc EDGE document management system will:
index the scanned document with necessary data to facilitate searching and use,
add user ID and
automatically run the corresponding process, if needed.
Benefits of connecting a multifunction device to the document management system
The InDoc EDGE document management system, which can be accessed directly from your Canon multifunction device, ensures the needed level security. The personalized scanning option helps the process run faster and creates an audit trail in the certified document management and long-term preservation system.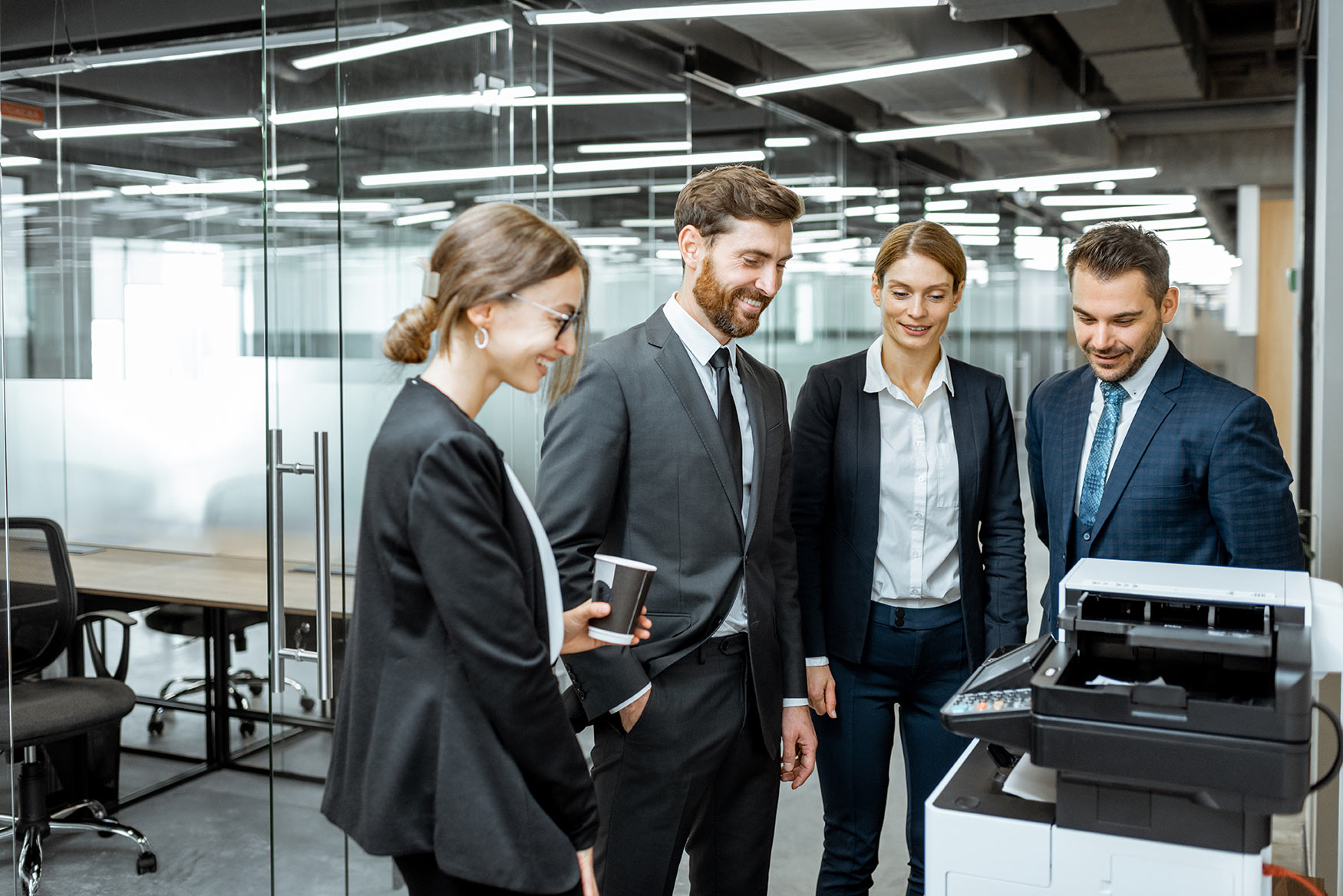 #1

Better device and network protection for enhanced safety

An effective way of keeping the network protected is to allow only known devices to connect. These devices are further protected from unauthorized use with at least one accreditation mechanism such as a PIN, contactless smart card, etc. This is a great way to improve the company's overall information security.
#2

Data confidentiality and default compliance

The use of the InDoc EDGE document management system enhances the confidentiality of sensitive business information as well as regulatory compliance. File scans are no longer dropped to local folders, network drives or sent by e-mail; instead, files are scanned seamlessly into the InDoc EDGE document management system using a dedicated app installed on your Canon multifunction device.
#3

Document accessibility tracking

Access to documents in the InDoc EDGE document management system is granted to all persons with right of access but prohibited to everyone else. Every access and attempt to share the document with an unauthorized user is captured in the audit trail to provide the much-needed transparency of operations.

With efficient document and data security technology powered by Canon's top-range printers and multifunction devices and Mikrocop's certified InDoc EDGE document management system, security will become the focus of everything we do in the office and outside it. Safe, personalized, easy to use.



Want to know more? Contact us!