InDoc EDGE RECORDS MANAGEMENT SYSTEM (RMS)
We make sure that your information is only available to authorized personnel who is able to access the information quickly and freely throughout the retention period. Documents retain authenticity and integrity, and their use is fully tracked to preserve confidentiality.
PERMANENT
records preservation
RMS is a part of the
InDoc EDGE information
management platform
Cloud service
InDoc EDGE can be used
in Mikrocop's private Cloud.
On-premise
InDoc EDGE can be installed
in your data center.
ACCESSIBLE INFORMATION
USER AUTHORIZATIONS
You can configure access rights by user and user group, folder, subject, document or confidentiality level.
CONFIDENTIALITY LEVELS
You can choose among six levels of security access, which allows you to effectively control access to information without changing the content.
PERSONAL DATA PROTECTION
You can restrict access to documents containing personal data and request users to submit their reason for accessing a document, if needed.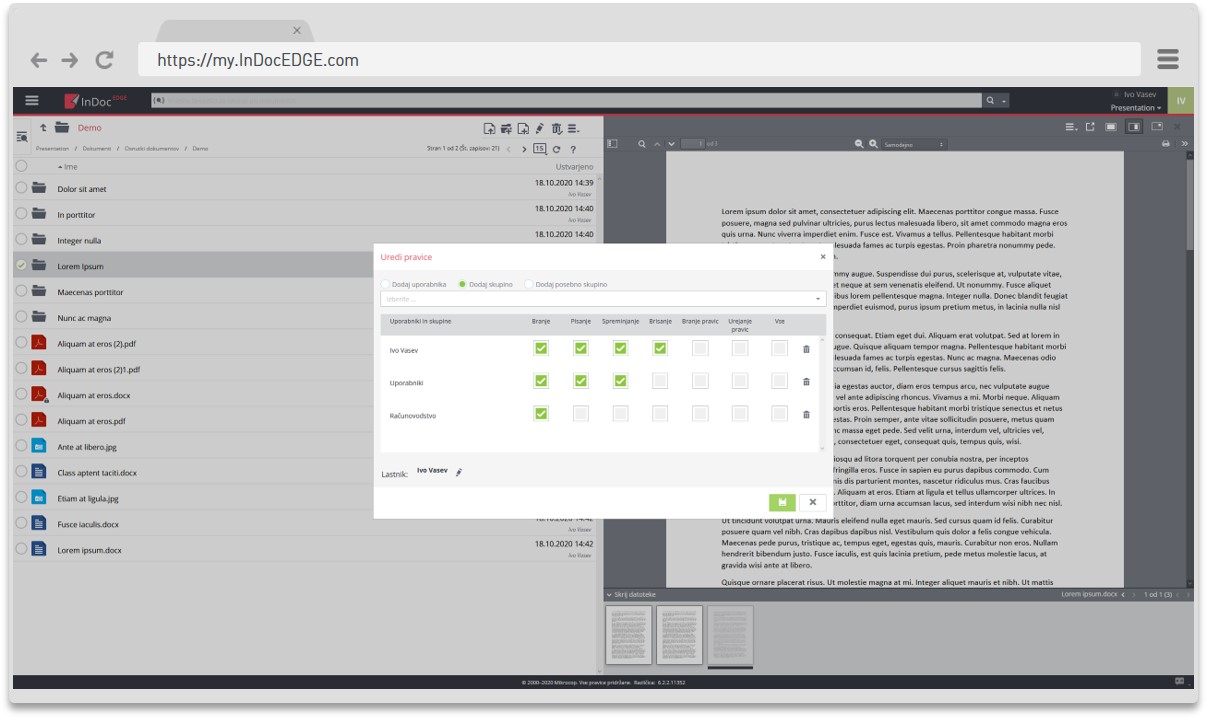 USABLE CONTENT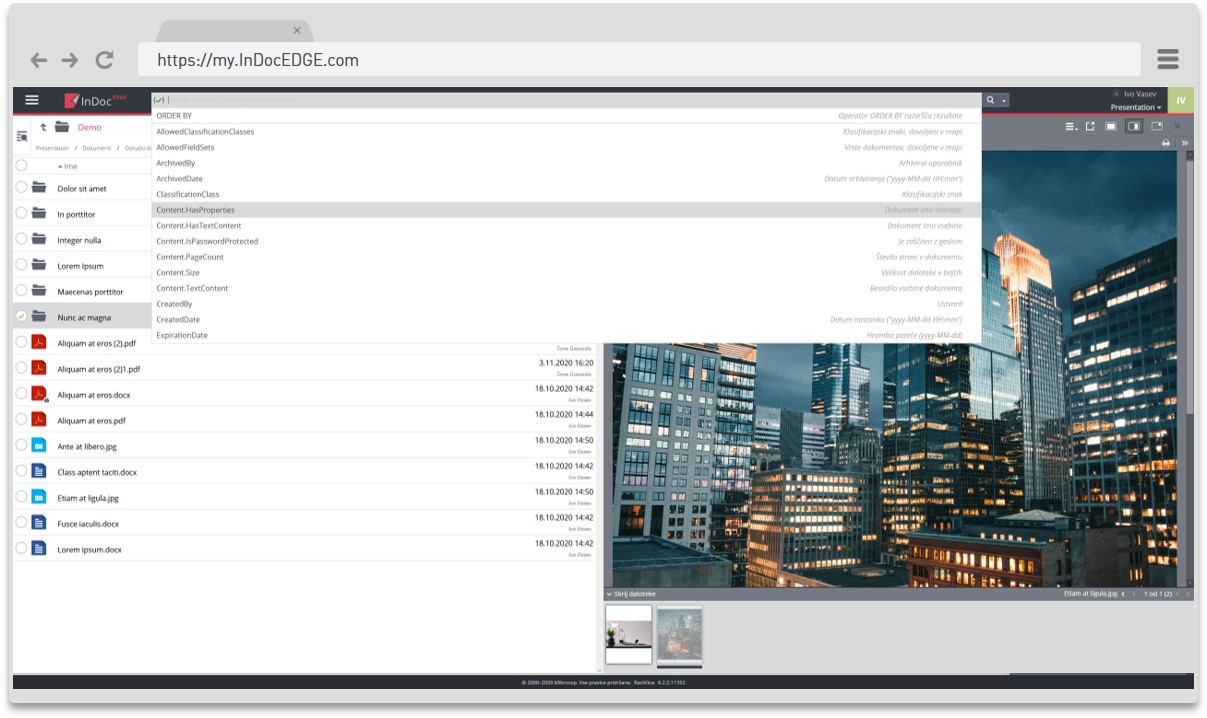 ACTIVE AND PERMANENT RECORDS
You can move documents belonging to resolved issues from the active to the permanent records, and modify data access rights for other users.
EFFICIENT DATA SEARCH
You can search the information to which you have access by metadata, content, or type of information, and use or create queries for advanced search.
PRESERVING USEFULNESS
The platform supports automated conversion into a permanent preservation format to ensure usability throughout the retention period.
AUTHENTIC  DOCUMENTS
ENSURING INTEGRITY
The content of documents in storage remains intact and not tampered, with any extraordinary modifications captured in the audit trail.
PRESERVING AUTHENTICITY
The documents are digitally signed and time-stamped for ensuring the core principles of secure electronic storage.
TRACKING USAGE
Every activity is automatically recorded in the audit trail, thus ensuring a comprehensive and transparent view of the use of information.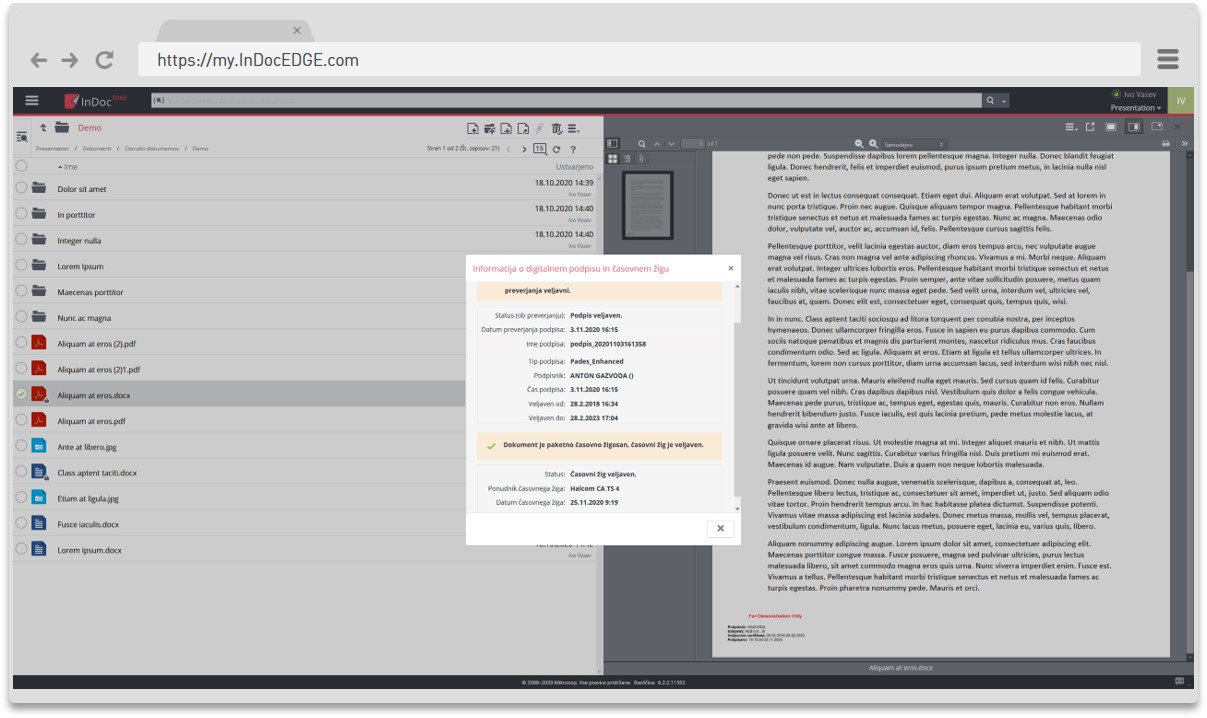 PERMANENT RECORDS PRESERVATION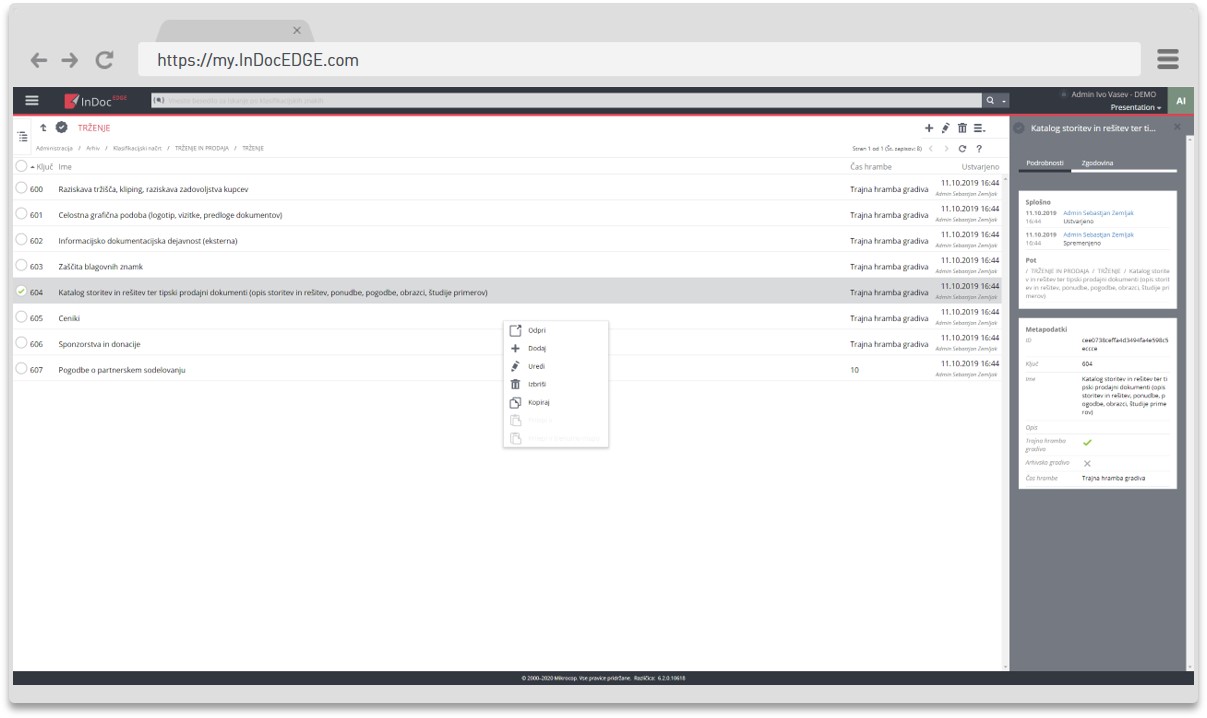 ENSURING PERMANENCE
Throughout the storage period, we ensure the preservation of the document, uphold the principles of electronic storage, and consequently, guarantee the document's legal validity.
DISPOSITION AND DELETION AFTER THE EXPIRY OF THE RETENTION PERIOD
On the basis of the classification plan, the list of documents with expired retention periods to be confirmed for disposition is updated automatically.