INVOICE VALIDATION SOLUTION
If you still validate invoices by sending paper documents from one department or employee to another, manually enter data into various records and keep invoices in binders, you are likely to spend more time validating invoices than your competitors.
This comprehensive solution helps you simplify the management, distribution, and exchange of information within the company, facilitate the search for related documents such as purchase requisitions, purchase orders and contracts, increase transparency and business efficiency, and ensure consistent and secure e-storage of documents.
FROM INVOICE RECEIPT TO E-STORAGE
VERIFY
invoice correctness
ENTER
accounts payable in the system
The business solution for invoice validation supports the import and capture, multi-level validation and appropriate storage of supplier invoices regardless of their source format – paper or electronic.
In the first step, supplier invoices received by regular or electronic mail and e-invoices are captured. Paper-based invoices are labelled with a bar code and scanned using dedicated equipment to extract the needed data to record the invoice in the ERP. You can handle invoice data scanning and capture yourself or let us do it for you.
The invoice is then received by validators who can verify the invoice simultaneously. The number of validation levels is managed through business rules on the basis of captured invoice data. The validators can approve the invoice, return it to recording upon detecting an error, or reject it with an explanation (the reject notice is created automatically from a preset template and invoice metadata). The task is completed when the invoice is confirmed by all the validators.
The validation and any changes to the invoice metadata are followed by the posting of the invoice in your ERP system (the business solution is linked to your ERP to avoid manual entries or keeping of data at multiple locations and enable users to track invoices in both systems).
BENEFITS OF THE BUSINESS SOLUTION
Improved transparency
In every moment you will know exactly with whom and in what stage of the validation process the invoice is, and traceability will open up further process optimization options.
Fewer mistakes
Supplier invoices that contain an error, e.g. a missing VAT number, can be detected at the start of the process and not in the phase of posting the accounts payable in the ERP.
Higher efficiency
Better accessibility of invoices and related documents to all stakeholders improves the efficiency of the invoice validation system.
Cloud service
InDoc EDGE can be used
in Mikrocop's private Cloud.
On-premise
InDoc EDGE can be installed
in your data center.
CAPABILITIES OF THE INVOICE VALIDATION SOLUTION
FLEXIBILITY
Simple import of invoices and capture of metadata
Adjusting the multi-level validation procedure
Modifying the number of validators as needed
Steering the procedure through business rules
USEFULNESS
Using a robust cost allocator
Adding reminders for payment due dates
Linking the invoice to the purchase order and delivery note
Adding documents to justify the purchase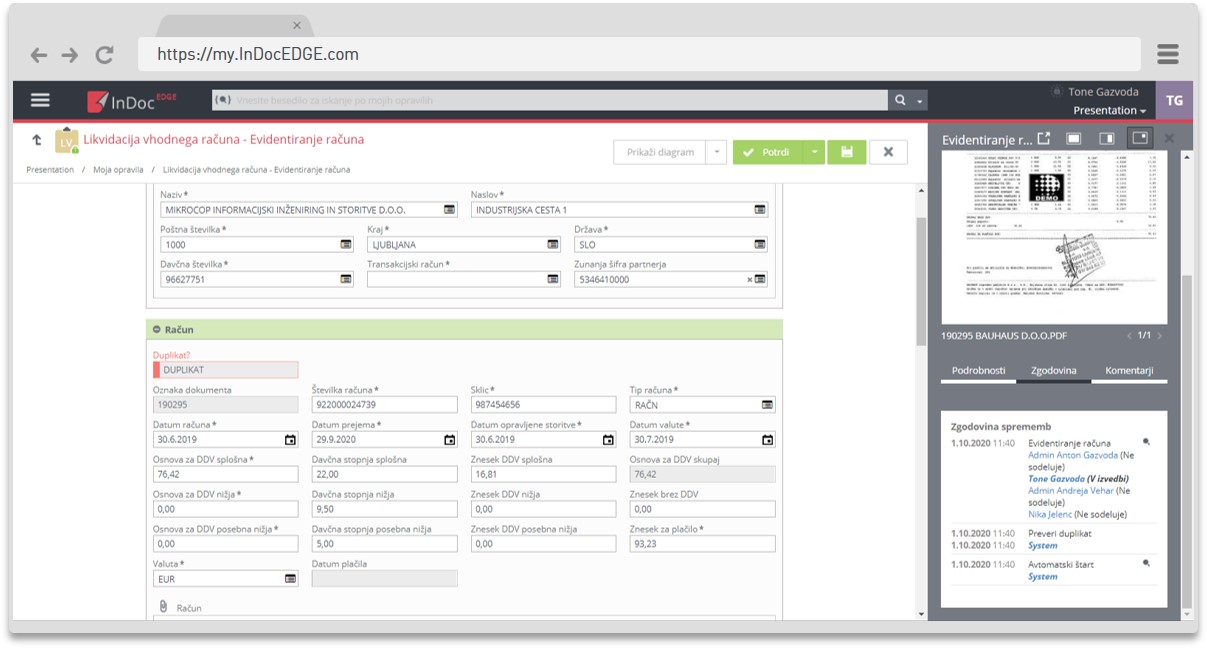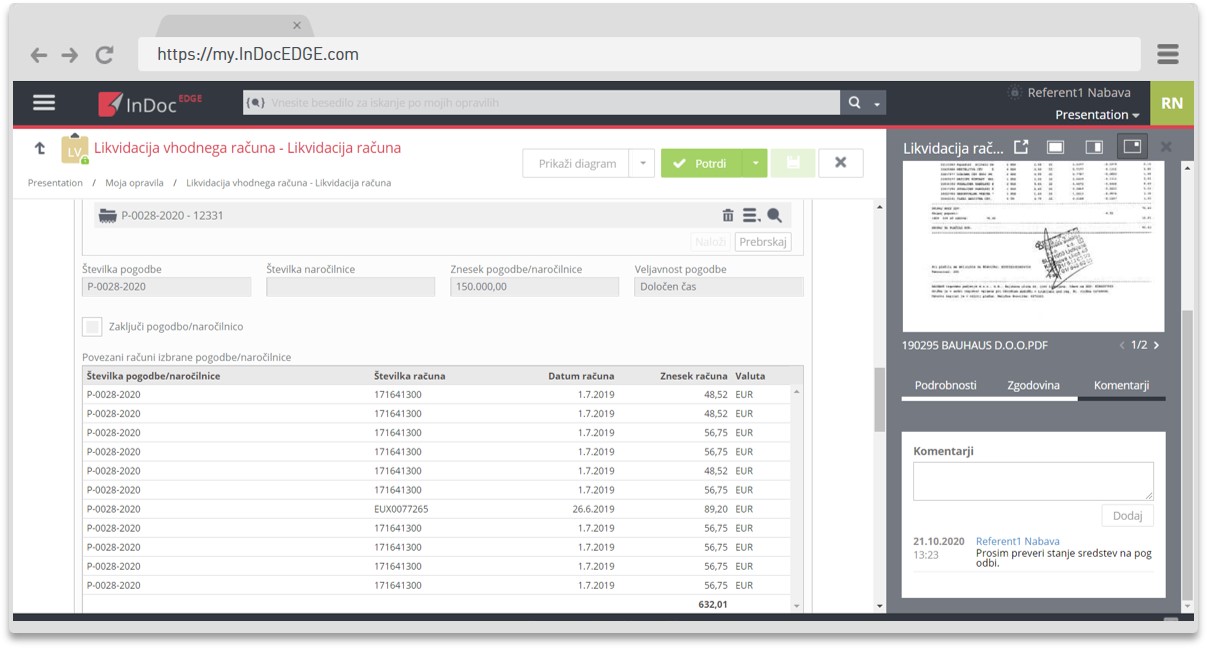 TRANSPARENCY
Reviewing the comments and instructions by validators
Linking to the supplier code list in the ERP
Accessing invoices directly from the ERP
Rejecting the invoice by electronic or regular mail
CONNECTIVITY
Possibility of upgrading the solution as needed
Connectivity with other business solutions
Connectivity with your ERP system
Connectivity with your other systems