InDoc EDGE BUSINESS PROCESS MANAGEMENT (BPM) SYSTEM
Management of business processes aligned with your objectives and linked to existing systems generates added value for your business operations. Digitized tasks, optimized and automated processes will make your organization leaner and more responsive.
BPM is a part of the
InDoc EDGE information
management platform
Cloud service
InDoc EDGE can be used
in Mikrocop's private Cloud.
On-premise
InDoc EDGE can be installed
in your data center.
PLAN PROCESSES
PROCESS MODELLING
Business processes and workflows can be planned using an integrated BPMN 2.0 graphical modelling tool.
BUSINESS RULES
By steering your processes through business rules you will be able to make easy and quick adjustments to the changing circumstances.
SETTING PRIORITIES
Set a higher priority for your selected processes or tasks to make sure they are not overlooked by your colleagues.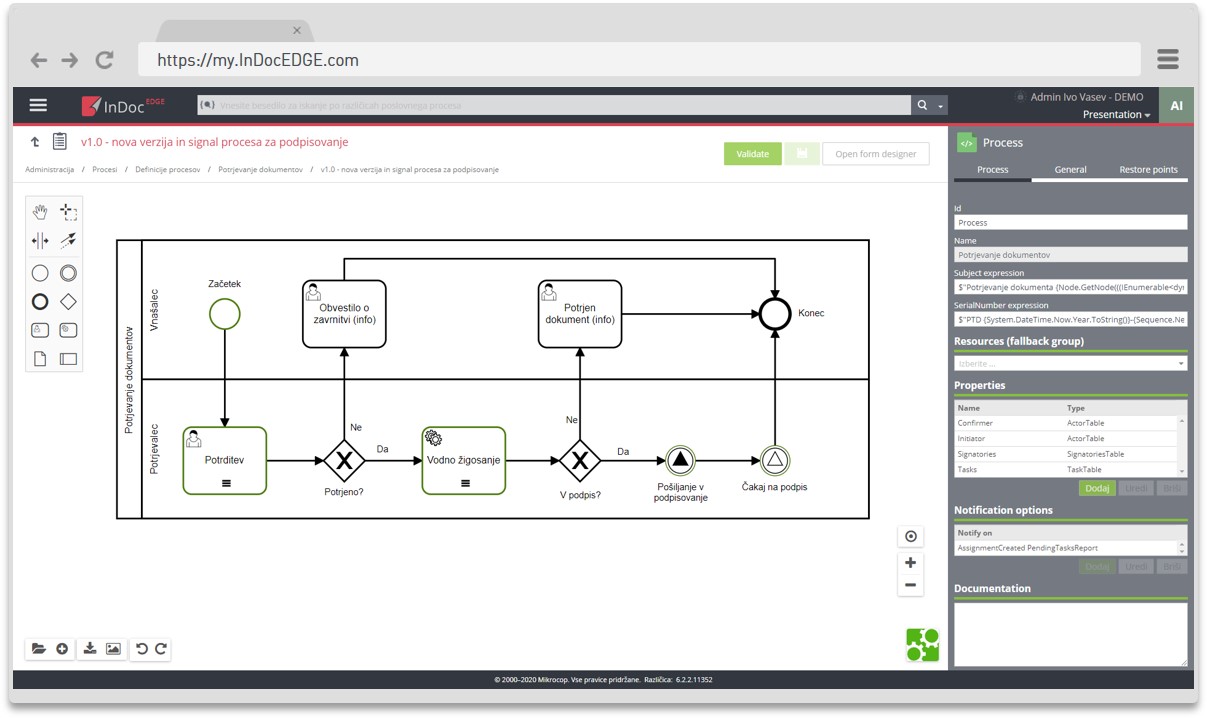 DIGITALIZE TASKS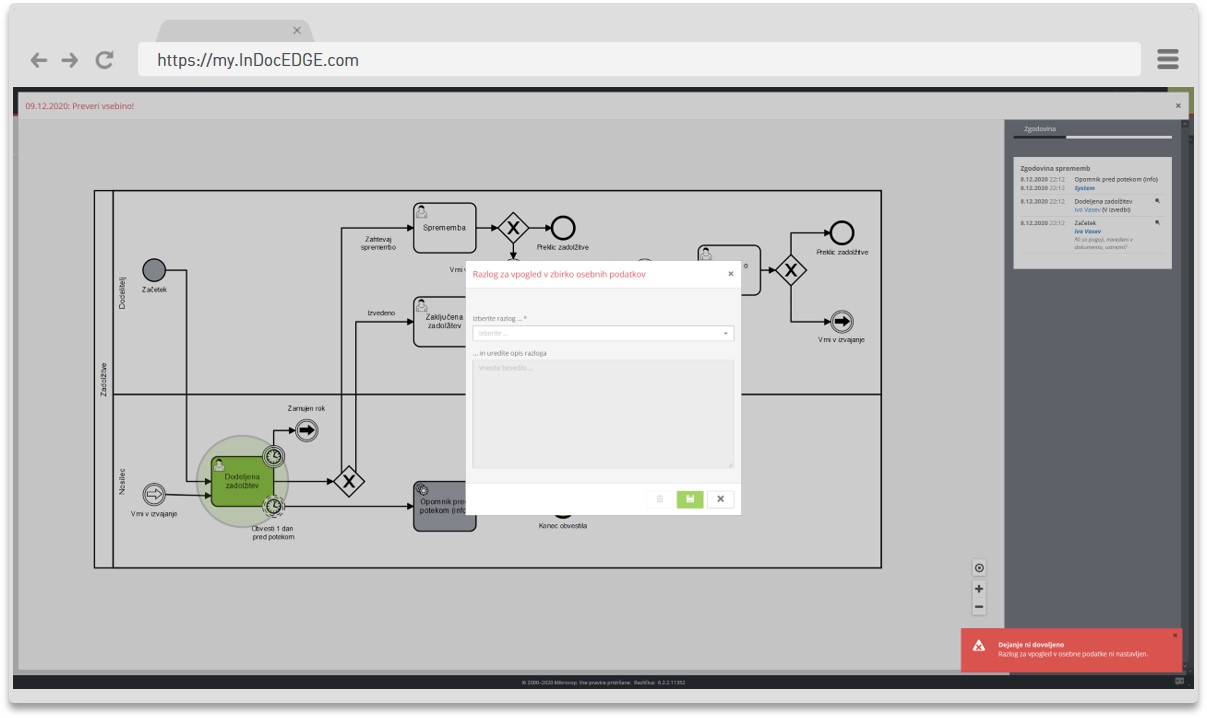 STANDARD SOLUTIONS
Standard business solutions can help you optimize the execution of daily tasks such as order confirmation or invoice validation.
CUSTOMIZED SOLUTIONS
When implementing solutions fully tailored to your clients' challenges, you will no longer have to compromise to create a competitive advantage.
DIGITAL SIGNING
Integrate digital signing into your processes and ensure regulatory compliance with the e-signature that best meets your needs and expectations.
AUTOMATE EXECUTION
API INTEGRATION
Process activities can be linked to other information systems and services for the purpose of automating process execution.
Furthermore, you can upgrade your information systems to include information management features and provide your clients with an enhanced digital experience.
Create, review and manage materials
Manage processes and view open tasks
Share documents and engage users
Allocate and access e-archived documents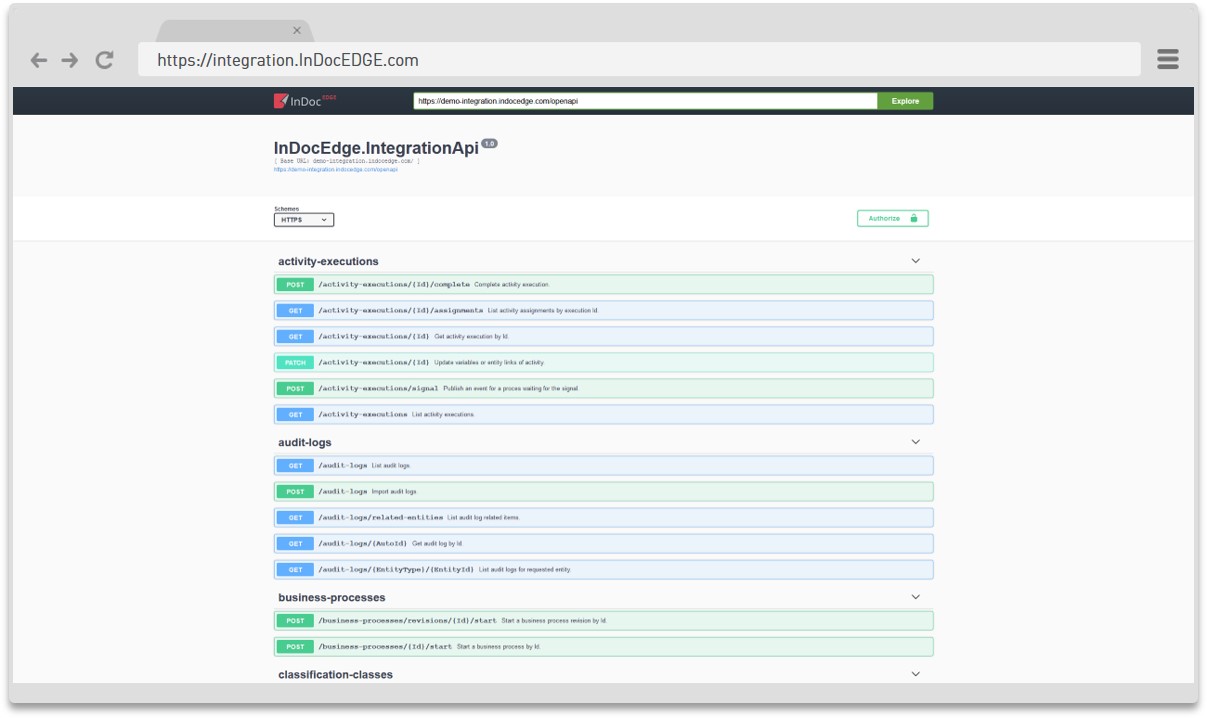 OPTIMIZE PERFORMANCE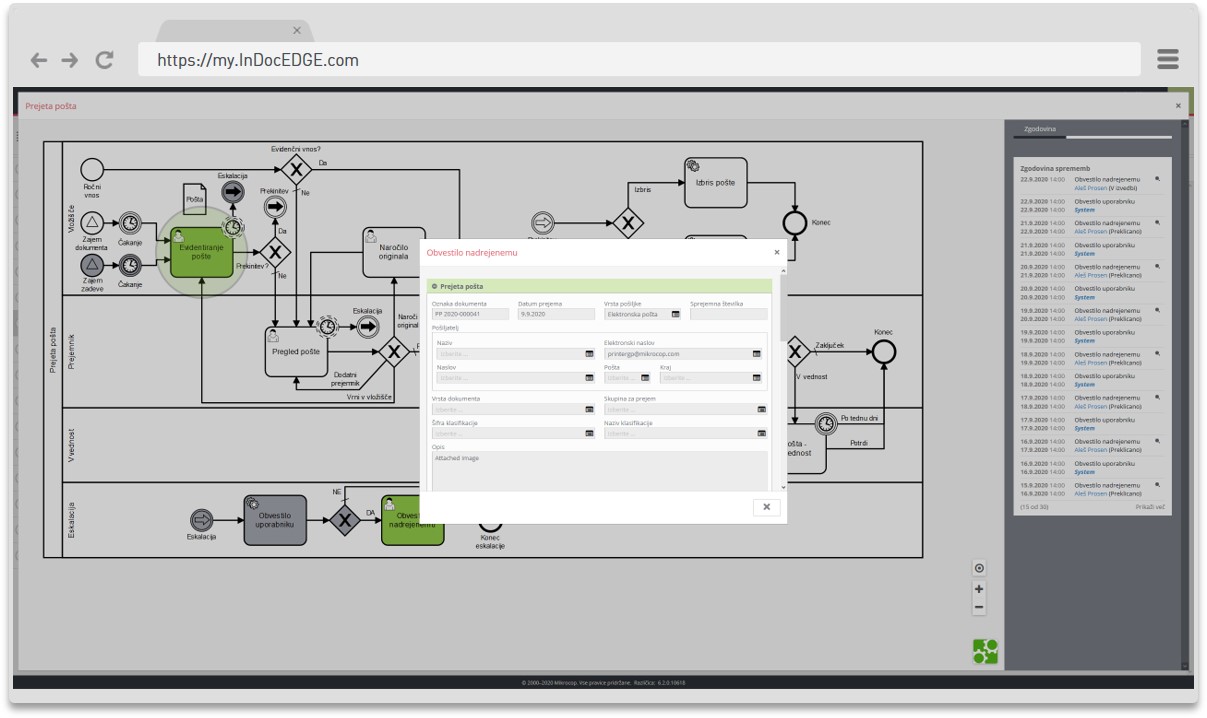 USER NOTIFICATIONS
Your colleagues involved in the process execution will receive notifications about new tasks via a task manager in InDoc EDGE or by e-mail.
PERFORMANCE MONITORING
Performance monitoring enables you to detect any deviations from the set objectives and optimize your processes when the need occurs.