Digital transformation starts with digital mailroom
In the long term, paper documents create higher costs than paperless operations. Going digital is a rational choice, and the first step towards it is to stop the paper before it enters the company.

Digital mailroom is the most logical first step towards digital business. In the process of intercepting paper documents before they enter the company, all incoming mail is scanned, categorized, indexed, and then delivered to the recipients in digital format.
Paper-based systems are more expensive that paperless
Is better cost efficiency of the paperless business just a cliché? Not in our experience. Use of physical documents prolongs business processes and reduces process transparency and traceability, thereby limiting our capacity to adapt to the expectations of our clients and partners or the changing market conditions.
Manual mail handling and delivery is one of the weakest links in the added value chain: it causes delays, increases labor costs, and hinders quick and efficient communication inside and outside the company. It is therefore recommended to digitize all inbound mail of key business value on entry, as it will speed up any further mail distribution and handling.
Digital mailroom:
Optimizes costs,
Reduces risks, and
Speeds up the processes.
Business processes can be triggered automatically and the audit trail ensures full document traceability and control. Material costs are down, photocopying is no longer needed, and many problems associated with misplaced or lost documents can be avoided.
With a digital mailroom in place, employees are happier because they have a complete overview of the processes in which they are involved. Their routine tasks minimized, the staff can now focus on the work that actually supports business growth.
Follow a comprehensive approach to digital mailroom
Digitization of mailroom operations must cover the entire process of handling incoming and outgoing mail:
Receipt of paper mail and initial sorting,
Receipt or import of electronic mail,
Digitization or scanning of documents,
Data capture and classification,
Assigning or triggering a business process,
Archiving and records of outgoing mail.
In practice, there are several ways to digitize the mailroom, but two seem to prevail:
#1

Internal digital mailroom services

Some companies handle the receipt and digitization of inbound mail internally, while assigning, triggering of business processes and archiving is carried out using software solutions in the Cloud or on site. The model is suitable for small enterprises and organizations that receive up to 100 mail units per day.
#2

External digital mailroom services

Most large-sized enterprises decide to outsource digital mailroom to an external provider. This is the most cost-effective solution for any organization that receives at least 100 mail items per day (including different types of documents, particularly suitable for automated data capture).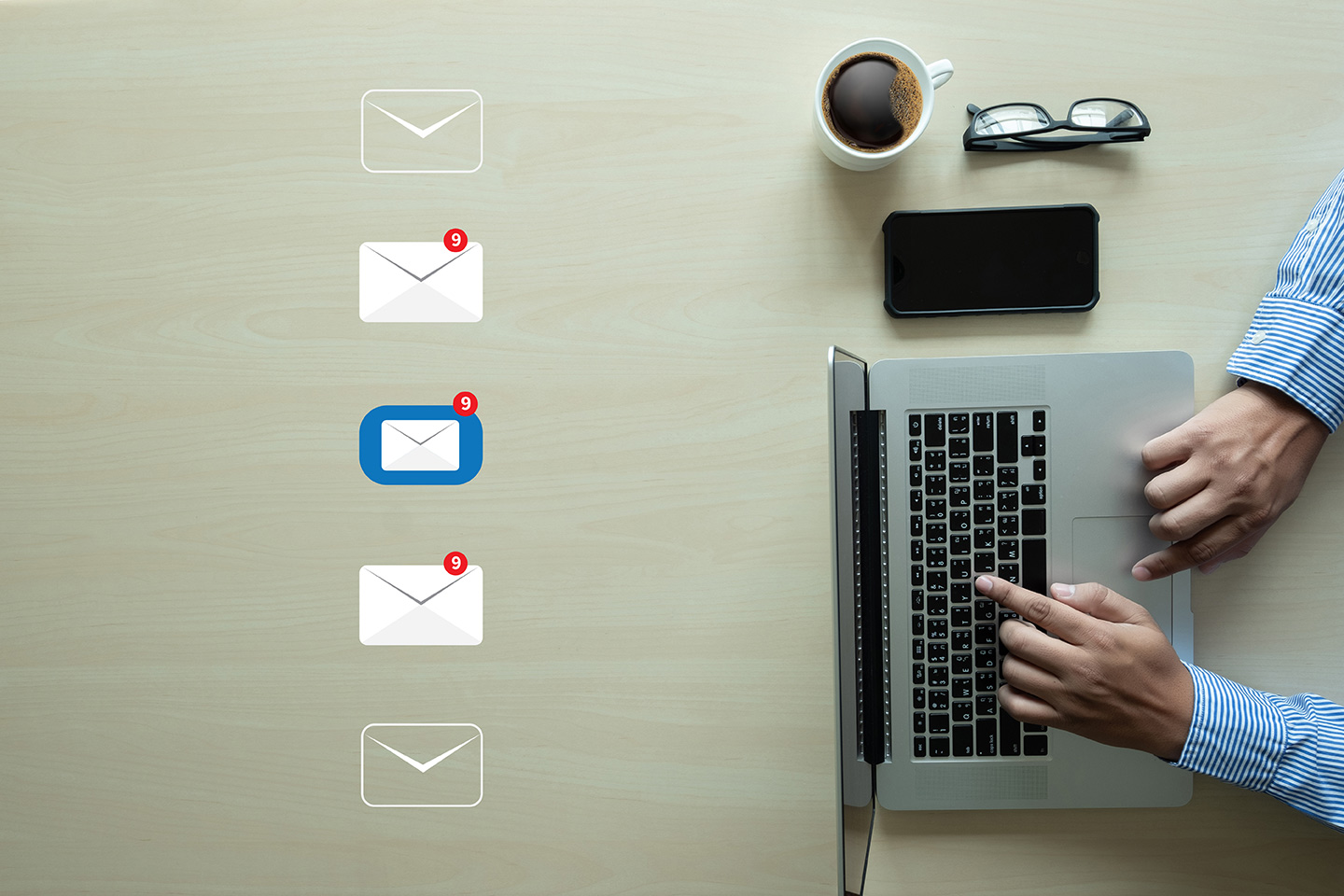 With technology and knowledge against paper and inefficiency
The key factor in securing the benefits of digital mailroom is to use dedicated hardware and software that captures received mail intelligently, automatically assigns metadata and continuously improves thanks to its machine learning capabilities.
The process should be carefully designed to avoid the pitfalls of incorrect or over-detailed categorization. Moreover, we should not lose sight of information security and compliance, as mail often contains highly sensitive personal or corporate data.
We can bypass these challenges completely by outsourcing the mailroom to a trusted external provider. In that case, we do not need staff, nor a dedicated mailroom space or hardware and software equipment. And another benefit: with all the tasks being carried out by professionals, the time needed to process a document will be much shorter.
Nevertheless, please exercise great caution when selecting the external provider since this is the company we will trust with our most sensitive business documents. Check the provider's track record in digital mailroom projects and carefully review their references. It is also worth checking if the provider uses certified solutions and services that guarantee regulatory compliance of digitized documents by default.


Want to know more? Contact us!