Modern archiving of physical documentation through digital management
With the increasing importance of data that is becoming the 'new oil', as well as the increasingly strict rules relating to the storage and management of documentation, archiving can become a complex and risky process if not approached in a professional and considered manner.
We are faced with a seemingly complicated dilemma: Do you choose your own system for the physical archiving of documentation, which means investing in the demanding furnishing of such a space, as well as employing and/or training people to properly take care of the space and carry out proper storage and documentation management? Like in most things, the answer is simple and elegant: the optimal solution is an own archive operated by an external contractor, or the rental of an archive with an external contractor.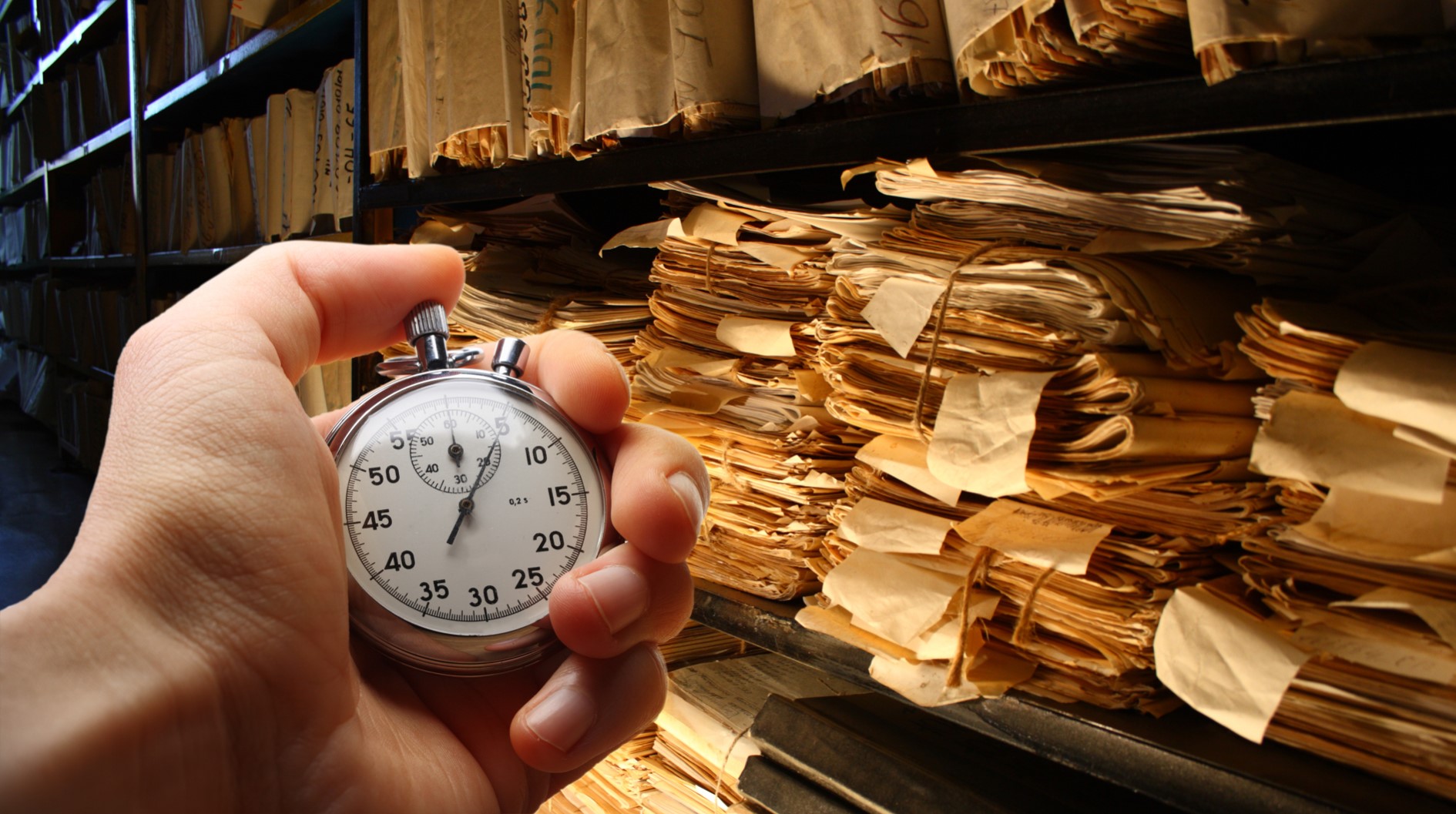 A modern physical archive is orderly, safe and systematic
There is no longer any doubt that information security is a prerequisite for preventing business risks. We sometimes forget, however, that the same applies to the orderly storage of documentation. Perhaps it will be more engrained into our consciousness if we first take a look at what this means from the point of view of the orderliness of a physical archive itself.
Modern archive spaces are clean, dry and at the correct temperature, the documents are systematically arranged, and access to the premises is adequately secured.
Therefore, an appropriately arranged archive should be separated from other areas and have appropriate microclimatic conditions. The area should be away from heating and ventilation systems and main pipelines, protected from fire, burglary, lightning and flooding and should have proper electrical wiring. The area should be earthquake-proof and built from fire retardant materials.
The fittings and furnishings of a modern documentation archive are also specific. It is important that UV rays cannot penetrate the space and that lighting is arranged so that it does not cause any harmful radiation. Appropriate technical equipment as well as shelving must be provided for all types and formats of material in storage. The area should be equipped with hygrometers, thermometers, appropriate fire extinguishers and firefighting systems, break glass fire alarms and systems for notifying burglaries and flooding.
Cleanliness is also an important aspect of the space and the fittings and furnishings. The area is regularly ventilated and the material dusted at least once a year. An appropriate temperature and humidity must be maintained in the room. The entry points to the archive are under video surveillance, secured 24/7 by security guards and also insured in the event of damage caused by insects and other pests.
The requirements for equipping a modern document archive may seem extreme; however, as longtime documentation storage providers, we are able to ensure that they are fully met in terms of the long-term provision of sustainability of documents. We already have first-hand experience that moisture, mold, rodents, light, floods, earthquake and chaos are ruthless enemies of paper.
A qualified archive manager is systematic and familiar with the relevant legislation and technology
In addition to ensuring that the space is properly equipped, archivists or archive managers must also be properly trained. On the one hand, they deliver regulatory compliance, while on the other, they ensure that all technological requirements are met. It is also important that archivists are well organized and systematic in their work.
The manager of the archive center is responsible for a comprehensive, up-to-date, rational system of organizing documentation, which allows for transparency and quick access to the desired documentation at any time. They also ensure proper labelling and the recording of loaned and returned material.
Archive managers must also ensure the long-term preservation of the integrity and authenticity of the documents. They must be very well acquainted with and monitor the legal regulations in order to preserve the documents in accordance with the law and standards. At the same time, they are responsible for the ongoing elimination and proper destruction of material that has exceeded its retention date.
They also ensure the intactness and immutability of the documents by ensuring the appropriate equipping of the space, as stated above.
Certified storage services for a high-level information and physical security
As a result of the aforementioned factors, when deciding to establish control over paper documents in storage, clients require a high level of quality services and documentation protection, all of which must be in accordance with the applicable legislation and internationally recognized standards.
As experts with over 45 years experience in archiving, document management and digital transformation of companies, at Mikrocop we are aware of the responsibility for our customers' business, therefore we maintain a high level of information and physical safety and act in accordance with the ISO/IEC 27001: 2013 information security management system. In practice, we incorporate approved methodologies, good practice, professional knowledge and extensive experience into all our solutions. Our commitment to quality is confirmed by the ISO 9001: 2015 quality management standard.
Our services include:
Certified InDoc EDGE software
Certified InDoc RMS software, which is a precursor to InDoc EDGE digital solutions
Certified services covered and stored by Arhiviraj.si, InDoc EDGE Cloud and accompanying services (documentary material in digital form, conversion of documentary material from physical to digital form, conversion of documentary material from digital form to a form for long-term storage, organizing or sorting documentary material in digital form, destroying documentary material in digital form, ensuring safe places for the storage for material in digital form)
Obstacles and challenges that prevent quick and easy access to evidence of records
Supervision of records is also important for the effective management of documentation in archives. Our experience shows that the biggest problems are usually due to challenges such as:
Poor orderliness - unorganized, non-transparent and insufficient evidence of documents and storage times
Lack of transparency - throughout the years, more often than not, documentation in companies accumulates very quickly and becomes increasingly difficult to manage
Outdated formats - manual inventories are often kept in paper form or Excel tables and other outdated formats that do not allow for safe and effective management of large amounts of records
Insufficient knowledge - a lack of expertise knowledge about how to handle records
Complicated solutions - not every solution allows for easy monitoring and management of records of physical material
Recording audit trails of record access - for records in paper or Excel form, access attempts are often not recorded (who looked at which documents), therefore a full audit trail is not ensured
An archive book provides for records of archived material and the digitization of business
Therefore, at Mikrocop, we have supplemented our existing range of services of management of physical material in our clients' archives or physical storage in Mikrocop's archive centers with the complementary InDoc EDGE Archive Book solution, which enables the management of physical material and is available in the Cloud to clients.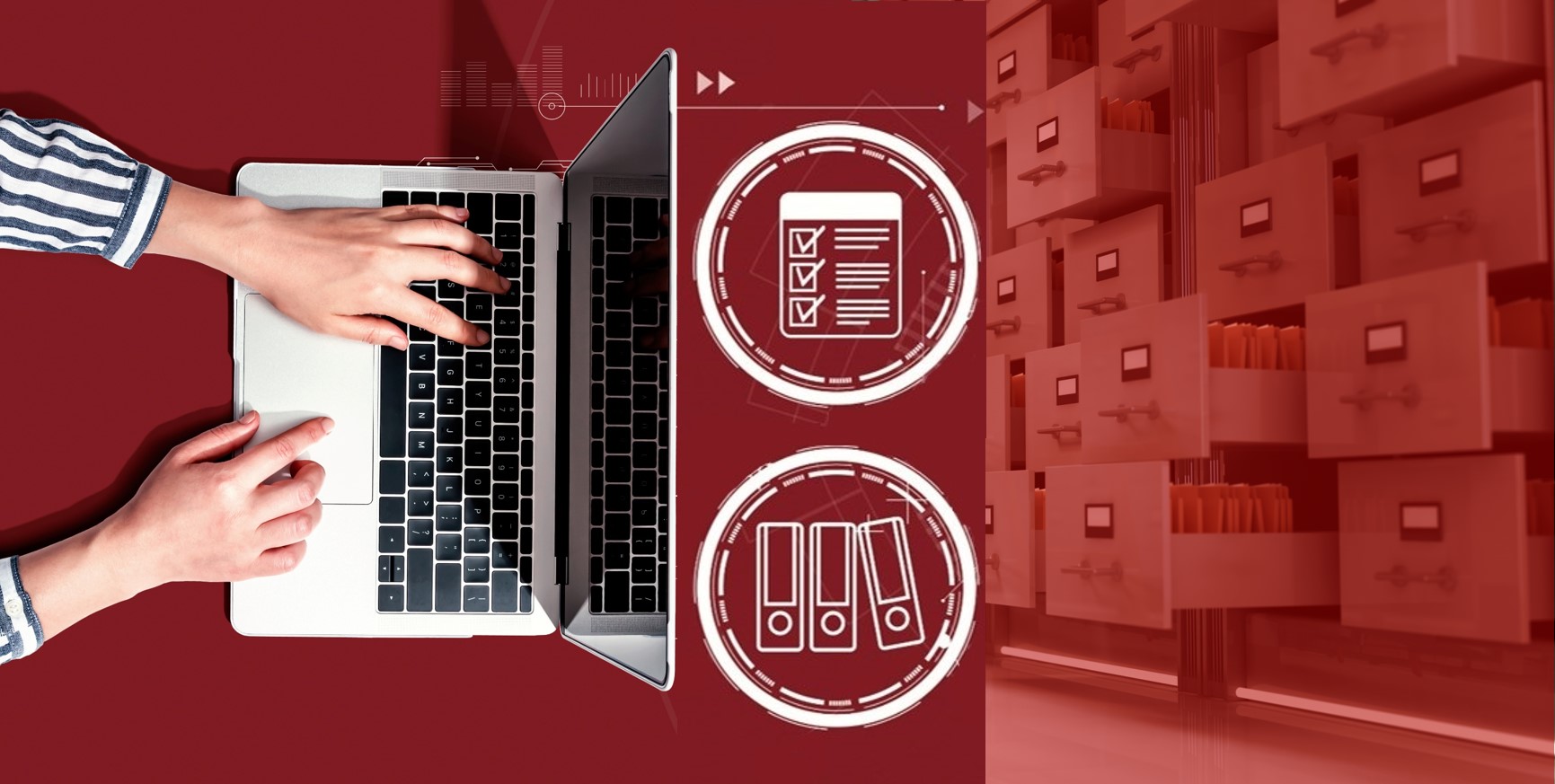 The InDoc EDGE Archive Book is a digital solution that enables easy monitoring and management of records of physical material, where clients can review, sort and search using preset search engines according to the list of documentation stored in physical form. There is no danger of accidentally deleting or overwriting data, as the audit trail is a record of access to both documents and records.
The solution also enables the owner of the material to make queries or place orders of original documentation, with the opportunity to receive digitized copies of each document directly into the InDoc EDGE Archive Book. The exchange of documents between entities is now even more secure and in accordance with the clients' agreed access authorizations. Documents no longer need to be coded and sent by parallel channels, as they are waiting for the user directly in the InDoc EDGE system, which is a great advantage.
The Archive Book was established on the powerful cutting-edge InDoc EGDE plaform, which enables efficient work with documents as well as certified electronic storage services at the Archives of the Republic of Slovenia.
External archiving of company documentation relieves organizations of many concerns
The submission of documentation for storage to external archives brings numerous benefits to the owners of the material. The main advantage is that the company relieves itself of having to worry about managing documents, which, as we have seen, is already a real science and an extensive independent task. External archiving also allows for leaner running of a business, which means that a company can reduce the size of its premises instead of constantly expanding them to accommodate for the growing document archives. And let's not forget the strict requirements that the premises must meet, which is an additional burden. Moreover, external archives eliminate the company's need to constantly train its employees (or to take on new employees) in order for them to remain qualified to handle documents in accordance with the changing legislation.
By deciding to move its document storage to an external archive, the company no longer needs to monitor the deadlines for retention and destruction of documents and information. A lack of space is most often the reason for the unnecessary accumulation of documentation, which triggers the need for new archive spaces. The archive becomes increasingly less manageable, and those responsible for it lose control over expired documentation that could already have been eliminated from the archive. The company thus finds itself in a vicious circle of being increasingly unable to maintain control of its own documentation.
The audit trail, which is provided through archiving with an external contractor, is also very important. All examinations of records and documentation (both the archive administrators and the users) are recorded, and access rights are appropriately assigned to individuals based on their work.
Archiving on the premises of an external contractor also brings significant savings. It shortens and speeds up the finding and accessing of physical documents, thus saving employees 30-40% of their working hours. Businesses thus reduce their costs for unnecessary document management. According to PricewaterhouseCoopers, companies can save just under EUR 20 worth of work for the filing of each individual document, about EUR 114 for searching for individual documents that have been incorrectly stored, and EUR 208 for reproducing a lost document.
Upgrading a physical archive with an archive book elegantly ties the present with a digital future
For owners of material, the InDoc EDGE solution means faster, simpler, more affordable and safer access to evidence of archived physical material. As paper documentation and physical archives still play a significant role in business, and upgrading them using modern technologies offers a smart connection to the digital future.
The Archive Book can thus be the first step into digital business, as it provides companies with a thorough overview of their documentation. It enables statistics to be obtained on the quantity and type of documents and the number of visits to them over a long period of time. On this basis, the company can take an appropriate decision as to which documents are worth digitizing and which should be left in paper form.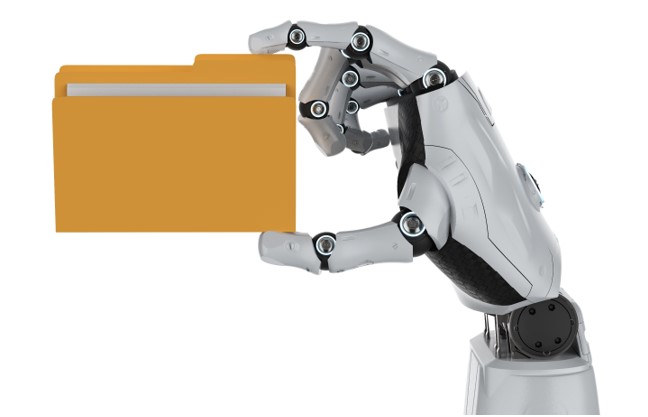 Does the future still envisage physical archives and what should they be like?
Based on the experience we have in Mikrocop, when looking to the future, we can conclude that certain paper-based documentation will definitely be with us for at least 10 years or more. When we were the first to start offering an external archiving service 20 years ago, we expected that the archive would only be existent for around five years. Today, however, from the outset when we only had a few meters of shelves, we now have 70 kilometers and they are still being filled, although we now have much more documentation in digital form.
And although paper documentation will not increase as rapidly as that in digital form, there will always be a very important active connection between ERP systems and physical materials. Therefore, the Archive Book solution indicates that in the future, technology can greatly improve archival processes and the management of physical documentation.
In the future, mainly for archival material (which is mostly in public archives), the role of artificial intelligence and other modern technologies in the form of speeding up processes and foreseeing future archiving needs will be important. Foreign public archives have already begun to invest in artificial intelligence in the form of virtual reading rooms and access analysis for the needs of digitizing the most sought after documentation, with the aim of facilitating access to archival material.
It can also be expected that new technology will influence the modern archives of the future through the use of automatic recognition technology. This could speed up and facilitate the process of digitizing physical documents. At the same time, the inclusion of automatic labelling technology in metadata can improve the functionality of searching for and management of digital content.What kind of challenges is your company dealing with in terms of archiving or keeping records of archived material?
Want to know more? Contact us!