Case study // For more efficient business operations and greater client satisfaction
How can we cut down process times and give our consultants some extra time to focus on their clients? The investors welcomed with open arms both the optimization of the process and the technological solution that also enables online transactions.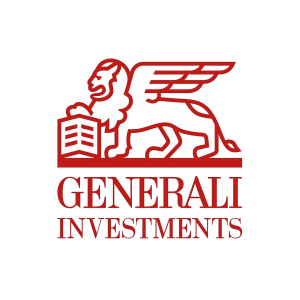 Generali Investments, member of the Generali Group, is the first Slovenian asset management company. Since 1992 it has paved the way for investments in funds and designed successful products and built a solid, professional and trustworthy relationship with investors. Our top-tier asset managers and experienced financial advisors are attentive to the needs of each client.
Generali Investments' funds place assets with different types of securities (equity, bonds, deposits), various global capital markets and across industries. The company provides a wide range of investment policies with long-term guarantees, which allow investors to compose a portfolio best suited to their wishes and needs, as well as their lifestyle and time.
I dare say we are the best at what we do. Like the asset management figures, our low management fees and technological advancement show that we are the number one provider of mutual funds services in Slovenia. We are looking ahead boldly and confidently. We are committed to use every opportunity for further local and international growth and expanding our offer of products and services for the investors, and with this aim we optimize business processes and continuously invest in digital infrastructure.
– Luka Podlogar, President of the Management Board of Generali Investments
CHALLENGE
Customers want services to be within their reach: quickly, anywhere and anytime
»If yields were all that mattered yesterday, today investors consider their experience equally important,« Goran Djuratovič, director of Investment Consulting and Marketing at Generali Investments, summarizes the change in customer behavior.
At an asset management company, the investor looking to join the fund is the key business process and the first contact a potential customer has with the company. »We are often compared to global web service providers who can be reached remotely at any time,« explains Djuratovič, and adds: »Although this comparison is not entirely justified, it clearly shows what kind of user experience our clients expect.«
There are five key business challenges associated with investors joining the fund, which had a negative impact on performance efficiency and customer satisfaction:
An investor wishing to join a fund had to report in person at the fund's office or authorized point of acceptance.
The scheme application process was (too) lengthy.
Financial advisors focused on administrative tasks rather than the client.
The scheme application process generated considerable amounts of paper documentation, which was contrary to the principles of sustainable business practices.
Paper documents had to be converted back to a digital format suitable for daily use and long-term preservation.
8 DOCUMENTS ARE CREATED, AND GIVEN TO THE INVESTOR, ON JOINING THE FUND.
In view of the above, Generali Investments decided to optimize and digitize its scheme application process, which would allow them to effectively address the above challenges while maintaining a high level of confidentiality, compliance and security.

BUSINESS CHALLENGE
SOLUTION
Electronic signing is a prerequisite for customer-focused processes
We tackled the redesign and digitization of Generali Investments' key operational process with digital InDoc EDGE information management solutions.
The redesign and digitizationof the key operational process comprised:
Bidirectional integration of InDoc EDGE with ERP to capture investor data, prepare the application form and other documents,
Implementation of e-signatures on signing pads and mobile devices, which means documents can be signed anywhere, even remotely, by hand or digital certificate, and the document can have multiple signatories,
Introduction of document and operational process management with an aim to improve accessibility and availability of documents, response times, and service quality.
THE PROJECT INCLUDED A TEAM OF 10 EXPERTS FROM GENERALI INVESTMENTS, MIKROCOP AND OTHER PROVIDERS, AND TOOK SIX MONTHS TO COMPLETE.

SOLUTION DIAGRAM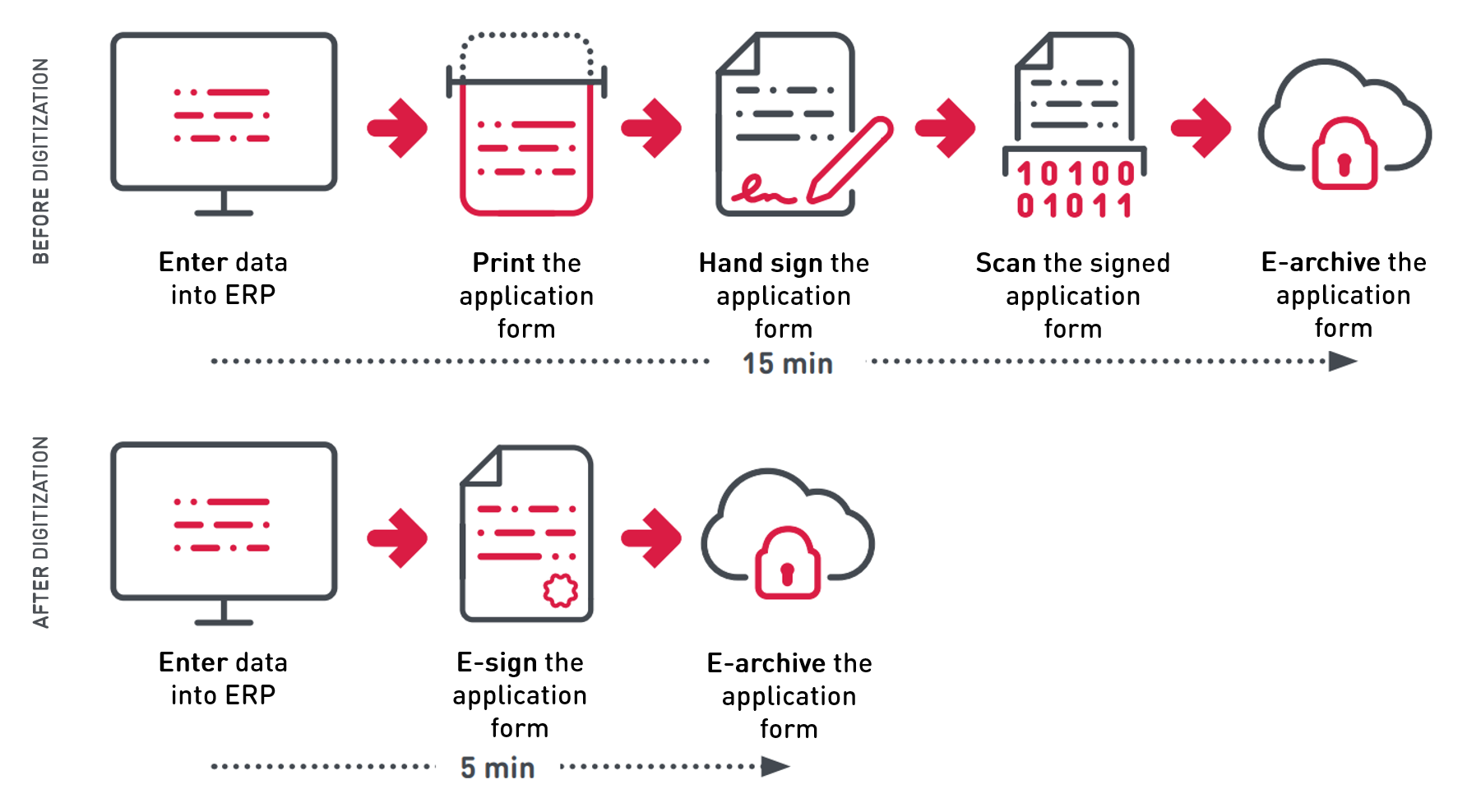 Our aim was to cut down process times and offer our consultants some extra time to focus on their clients. We used the technology because it enabled us to run the process from different channels and devices, which was met with clients' approval and satisfaction. With the right partner on our side, we completed a very successful digital transformation, the results of which are seen inside and outside the company.
– Goran Djuratovič, Director of Investment Consulting and Marketing at Generali Investments
IMPACT
Digitalization has brought financial services closer to clients
»Implementing change in a highly regulated industry is a complex task, especially when changing a key operational process, and should therefore be carefully planned,« says Tatjana Jaklič, Head of Business Solutions at Mikrocop, who was involved in the implementation of InDoc EDGE. »Due to the reliability of the solution and continuous communication with the end users, the solution was well-received and quickly adopted, and the company began to see the first benefits before the completion of the project.«
By optimizing and digitizing a key process, the client managed to cut process times by 70%, from just over 15 to 5 minutes. Financial advisors at Generali Investments now have more time to focus on their clients rather than wasting it on administrative tasks.
Implementation of the InDoc EDGE solution allowed the client to run the process via different channels and on different devices. This brought financial services closer to clients, which is an improvement investors welcomed with open arms.


70% FASTER SCHEME APPLICATION PROCESS INCREASES CLIENT SATISFACTION.
Want to know more? Shedule a presentation!