Digital infrastructure is a promise for the future of the banking industry
The client's remote interaction with the bank must be as simple as possible. That is what bank clients expect, and new players in the financial industry are already building their success stories on these foundations.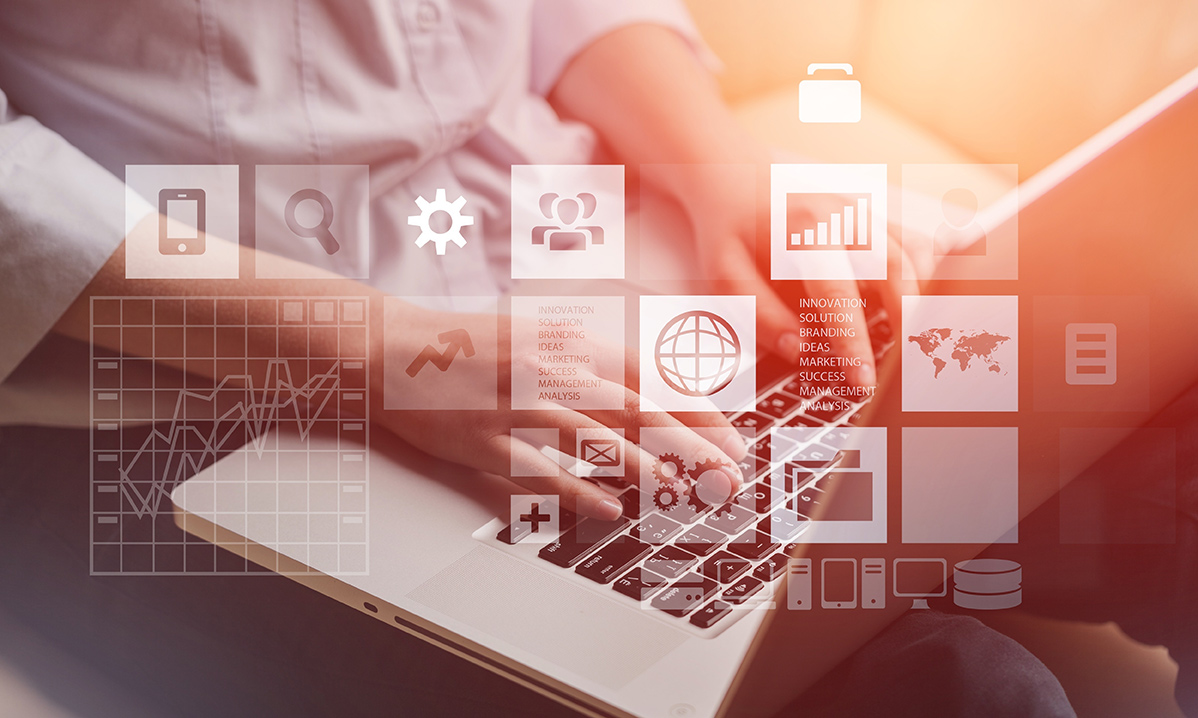 Changed expectations of clients are forcing banks to adjust and implement coordinated changes in many areas. That is one of the reasons why many banks are deciding to take a comprehensive approach by digitizing their front office, back office and support processes.
Expectations of the Generation Z
Gen Z banking clients were raised and live on the internet, use mobile devices to communicate on social media, and expect an immediate response and resolution. They will expect banks to provide the same level of service and response times they are used to getting from other web service providers.
Gen Z (Centennials) were growing up during the economic crisis and extreme individualism so we predict they will not be overly enthusiastic about the risks associated with certain financial services, at least not to the same extent as the generations before them.
Banks of the future
open and responsive
client-focused
transparent, ethical
highly professional
trustworthy
Traditional banks in Slovenia and abroad are faced with several challenges such as (i) directing clients from branches to digital channels and having to make the shift to paperless operations; (ii) providing clients with a possibility to open an account remotely in a few minutes, without visiting a branch, and (iii) improving the user experience, and simplifying other purchase processes.
Flexibility, creativity, smart solutions and monitoring new global trends are of key importance in developing digital technologies and approaches.
– Tolga Yurteri, Head of Digital Marketing at Nova KBM
Technological challenges of new rivals
New providers are quick and focused in their reactions to the changes in client expectations. Many of the new players are start-ups that traditional bank did not consider rivals before. Regulatory changes, such as the introduction of the PSD2, already enable them to access client data and provide services that were, until recently, in the domain of banks.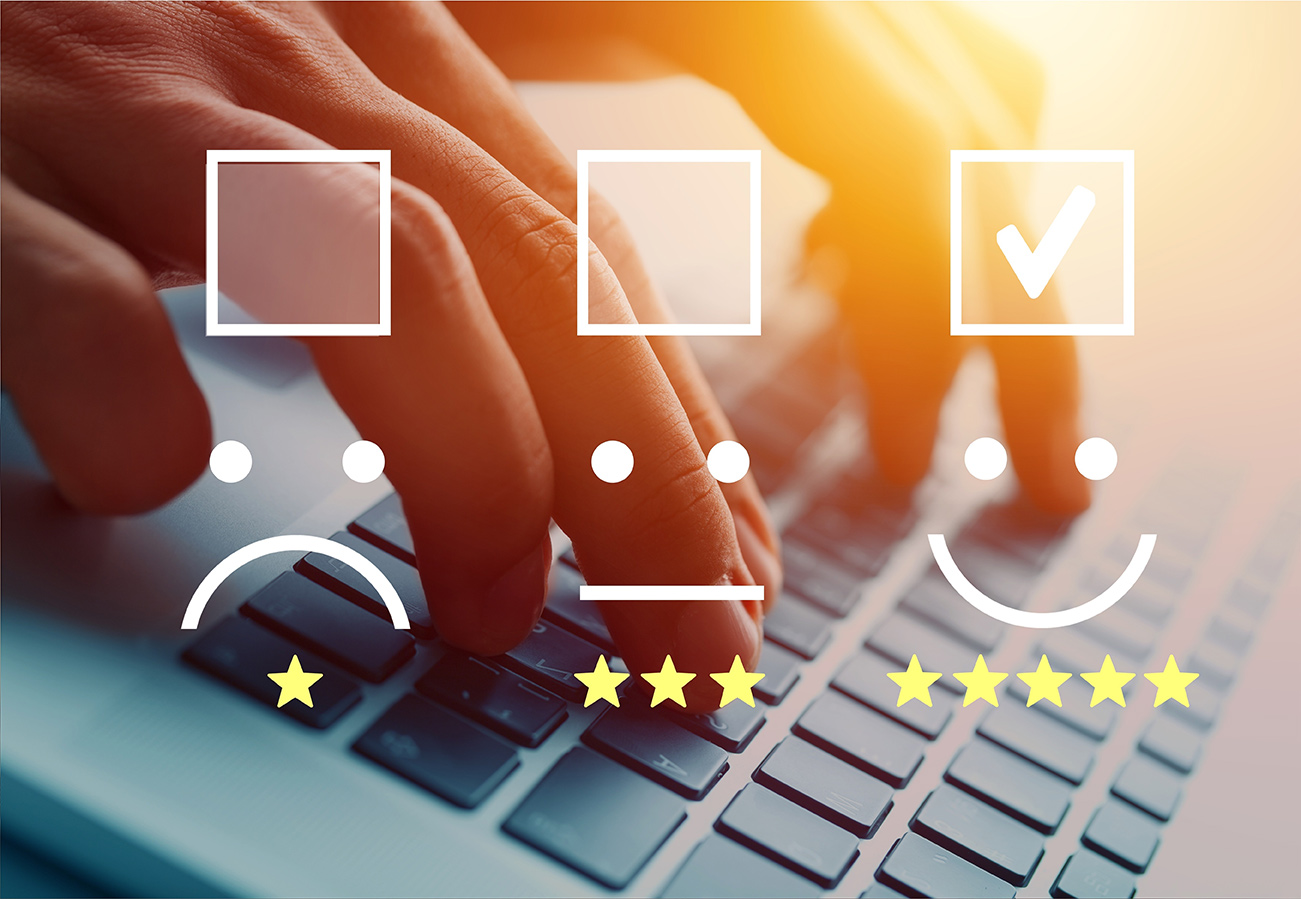 For some banks, the need to comply with these requirements and face the new rivals was an opportunity to improve. These organizations base their optimization of business processes and new user experience on the connectivity of IT solutions. APIs, for example, guarantee compliance whilst also improving the flexibility of business processes, facilitating integration with other IT systems, and possibly enabling entry in the world of API economy.
The InDoc EDGE platform and solutions
The InDoc EDGE data management platform, which combines the capabilities of document management systems and business processes with long-term data preservation, can be of great assistance to the banks striving to achieve their digitalization objectives.
The process solutions provided by the platform can help the banks respond to their key business challenges, allowing them to manage daily tasks, e.g. distribution of inbound mail and validation of incoming invoices, as well as more complex processes that have several owners and include automated decision-making based on adopted business rules.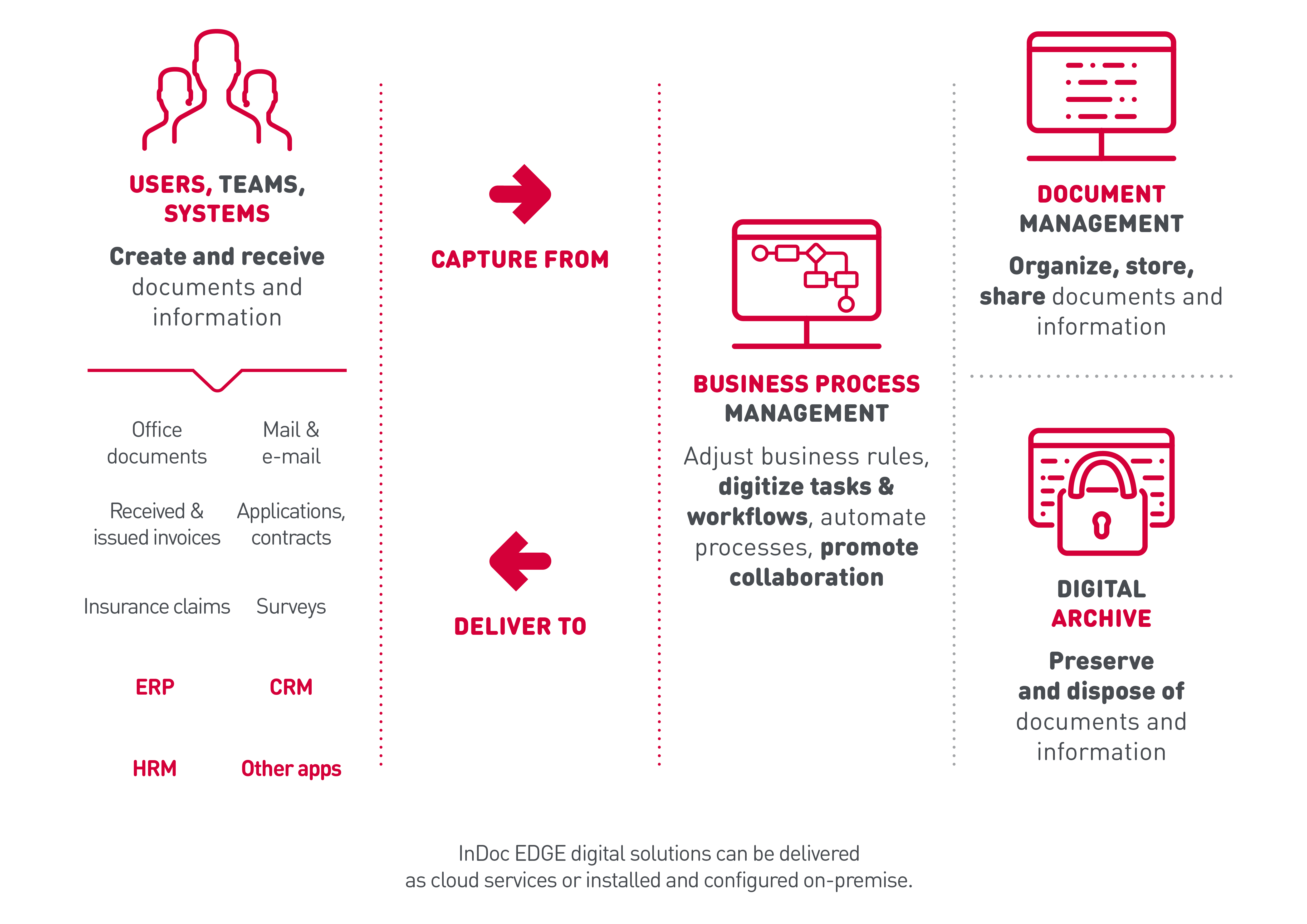 Advanced InDoc EDGE solutions are linked to the bank's central system and other IT solutions, and as such provide bank employees with a uniform work environment and a comprehensive overview: the staff always know in what phase and where the document is and what process activity is currently being carried out. This information is fully captured in the audit trail.
When the process is completed, the document is safely stored in the certified electronic data storage system, where it will be available to the users at a later date.
Opportunities of digitized business operations
Digitalization is not an aim to itself, although it does bring undisputable benefits. Besides reducing the costs and improving the efficiency of the bank through process connectivity, digitalization delivers new, huge business opportunities. With an aim to complete the digital transformation, Nova KBM is implementing the InDoc EDGE data management platform.
This is one of the key projects which also shows Mikrocop's commitment to sustainability, the environment and the responsibility of Mikrocop as a corporation. We would like to be the bank of the future.
– Tolga Yurteri, Head of Digital Marketing at Nova KBM
Some banks are already building their future on new digital infrastructure which – in close relation to the profession al expertise – makes a basis for the implementation of new business models and contemporary banking services.


Want to know more? Contact us!