Mikrocop hosting the first digital AHK Experience
In cooperation with the Slovenian-German Chamber of Commerce AHK, Mikrocop presented itself to other AHK members at the first digitial meeting of members called AHK experience.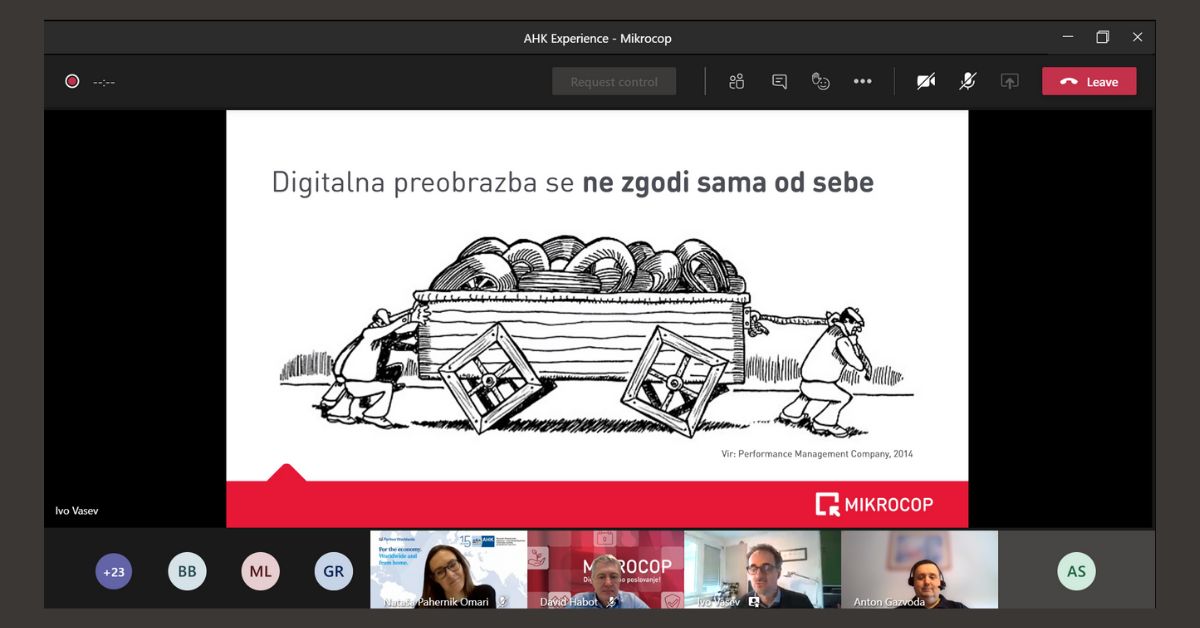 As part of the virtual visit, David Habot, Ivo Vasev and Anton Gazvoda presented our business, services and solutions that support companies on their path of digital transformation. We discussed the challenges of rapidly changing economic situation and highlighted the benefits of business digitalisation.
We would like to thank AHK Slovenia for inviting us to host the event.