Digitization in HR processes
The Human Resource (HR) function has long ago moved beyond the straightforward execution of administrative tasks related to labor law and maintenance of employee records. Instead, it is stepping into a more important, more complex and more advanced role and strengthening its participation in the company management.
HR is responsible for and tasked with finding new competent employees, monitoring the progress of all employees, and encouraging them to develop in the workplace both personally and professionally.
Changing the HR
Clearly, HR is changing towards strategic planning and employee development. It needs to respond to the company's business needs and its growth, and keep up to date with technological advances. HR assumes these tasks and responsibilities in addition to other assignments that are related to the management and maintenance of documents which every business entity is obliged by law to keep and manage.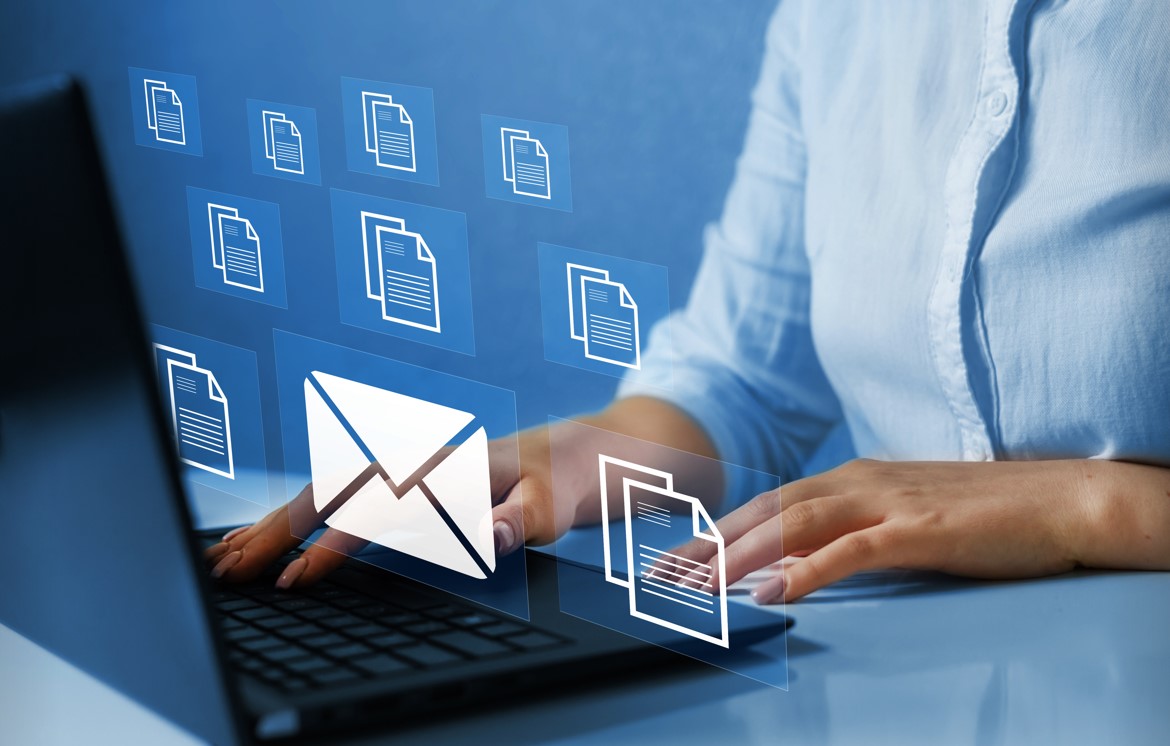 HR departments that have put in place an HR system and digitized their HR processes are at this point at a considerable advantage over those who are still struggling with file registers and manual data handling and document management. This advantage has proven particularly efficient in these times when we are faced with continuous changes in the field of labor law.
The development of knowledge and digital technologies has affected both our private and professional lives. The old ways of working that are still in use in certain places are no longer sufficient. Business and HR processes have become highly complex and can only be mastered through the use of new technologies.
The HR Service is quickly evolving into a more technology-based profession. This trend is bound to continue in the future as organizations need to streamline their HR processes, reduce HR administration costs, ensure regulatory compliance, improve access to data for employees and managers, and provide real-time metrics to enable decision-makers to spot trends, take the right decisions and manage the workforce more effectively.
Research suggests when organizations implement an employee self-service, HR headcount is often reduced by 25%.

Source: Transforming HR Through Technology, By Richard D. Johnson and Hal G. Gueuta.
The term "e-HR" describes the transformation of HR service delivery using web-based technology. Now HR professionals must undergo profound changes as they must not only master traditional HR skills and knowledge, but also have the ability to apply that knowledge via technology.
The effect of digitization of the HR and its transformation into e-HR is reflected throughout the company, turning it into a learning organization. Training and learning are carried out in various areas and special emphasis is placed on digital literacy, which includes using technologies for work and communication.
Even if individuals can access new technologies, they will only be able to use them if they possess sufficient skills. The development of digital competencies is the pressing need of the new reality.
Only 54% of Europeans aged between 16 -74 have at least basic digital skills. The target of the Digital Decade is at least 80% by 2030.

Source: Digital Economy and Society Index 2022: Overall progress but digital skills, SMEs and 5G networks lag behind; Brussels, 28 July 2022
Digitization of human resource processes
Utilization of contemporary IT solutions has rendered HR operations more systematic, making access to HR data simpler, more transparent and easily traceable. Management of documents in HR processes is must faster, safer and more user-friendly.
Many companies that run digitized HR processes have made improvements in the areas of recruitment, annual employee appraisals, talent management, regular job performance reviews, transfers within the company, and employment terminations.
Digitized processes enable faster, more sophisticated and advanced data analyses, digital signing, and safe sharing of documents; what's more, we are transferring to paperless office and remote work. In this respect, digitized processes ensure complete safety of processing, transfer, storage and sharing of data and documents.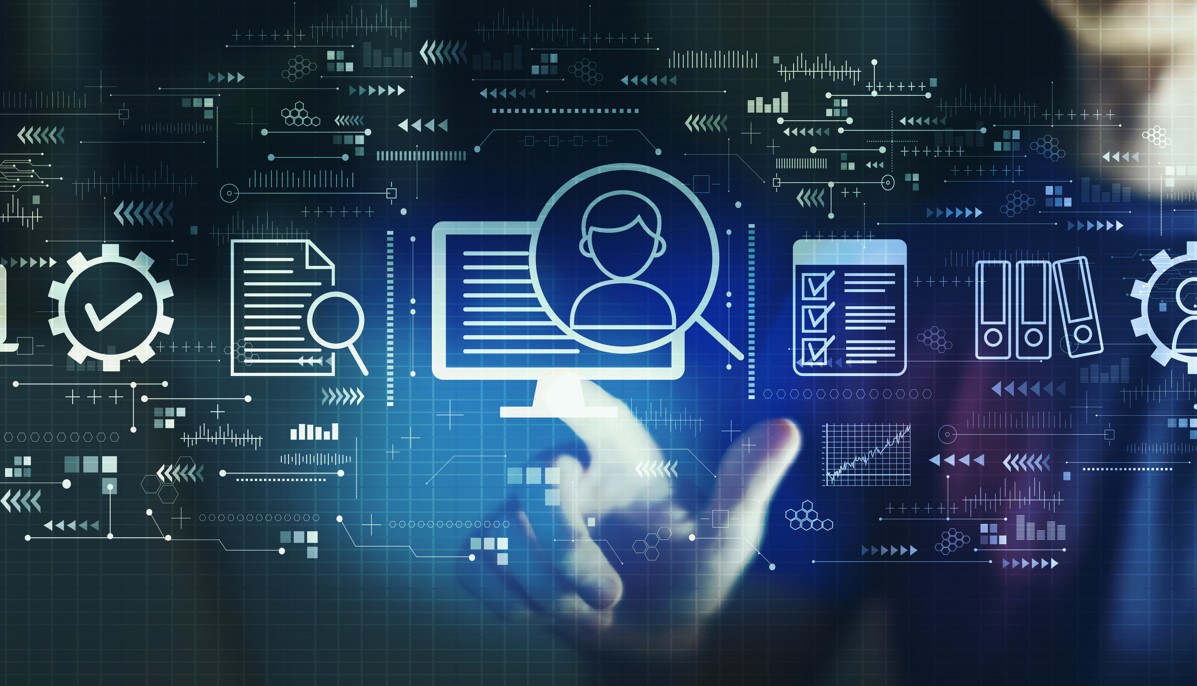 Such modern way of working saves companies time and reduces their operating costs. Recently artificial intelligence has penetrated more and more areas of our lives.
TIn the future, the tasks currently still performed by people will be taken over by AI-assisted digital systems, which can manage processes faster and more efficiently with less workforce. Artificial intelligence is already being used in HR processes. Chatbots will replace human resource workers in performing routine tasks and interviews. One of the fields where artificial intelligence and chatbots are warmly anticipated is the first round of interviews intended to make the initial screening of candidates. AI is also incredibly helpful when it comes to onboarding as it reduces the workload on HR departments and increases their performance.
The study on the contribution of digital human resource management towards organizational performance written by Dr. A.Varadaraj and Dr. Belal Mahmoud Al Wadi shows that nearly 33% of all organizations use artificial intelligence to provide better HR solutions.
Another area where digitization has proven very helpful is evaluation of employees. It is carried out on the basis of predefined criteria. Some time ago I conducted a survey which included 86 public-law and 56 private-law organizations (N = 145). The aim of the study was to determine how much time the supervisor and the employee spend on the evaluation process. It was estimated that on average appraisal processes take up three hours per employee. As the process always involves two parties, the appraiser and the appraisee, a company with 200 employees spends a total of 1200 hours per year on conducting its employee appraisals.
The use of modern IT solutions cuts back on the time of evaluation and the electronic signing process and enables paperless serving and storage of evaluation sheets. In the market there are several different HR management and document management systems which simplify the work of recruiters and improve their performance. InDoc EDGE is a cutting-edge digital platform offering business solutions for HR processes that facilitate user-friendly, transparent and safe handling of HR documents. InDoc EDGE provides users with process optimization, information management, e-signing and e-storage of documents, management of internal acts, and integration with other systems. It has become a valuable tool in operations involving personnel and other types of documents,
By digitizing its human resources processes, an enterprise with 800 employees has saved 50% of performance appraisal time and 60% of the total evaluation time. In addition, it observed benefits such as alleviating the workload in the human resources process and increasing internal communication.

Source: Kaan Penekli, Digitization in Human Resources Processes
Digitization of human resources processes is still in the implementation phase but already in full swing. This means that certain companies are faced with new challenges, changes and adaptations. The responses depend on people working in HR and on management teams. Some of them are enthusiastically embracing new technologies, while others remain reluctant. For some, all things new are an obstacle and a waste of time, for others an opportunity for improvement and higher efficiency.
The study on contribution of digital human resource management towards organizational performance has shown that 56 % of companies worldwide have restructured their human resource program to bring digital technology and mobile phones.
The same study also mentions that 51% of companies worldwide have implemented digital technology in their organization.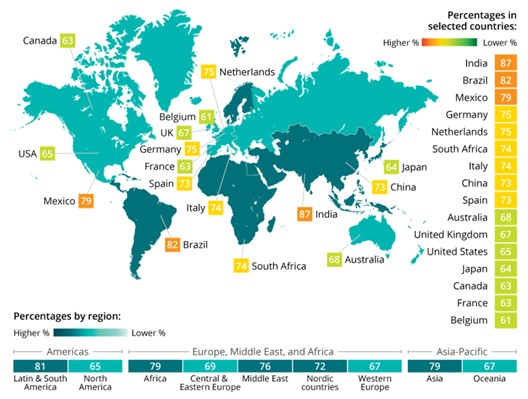 Figure 1: Digital HR practice worldwide and its percent of utilization
Digitalization is a process that requires gradual, step-by-step, implementation. We need to talk about the fears of modern solutions and the issues that arise during their implementation, and then face these fears and overcome them with the help of experts.
Every change brings something new – it is a step into the unknown. Every progress requires an effort. The only way to achieve it is by embracing new developments and by keeping up with the times and the competition. The use of modern digital solutions in business operations is essential for the survival and growth of any organization. We cannot do new things with old tools!
Want to know more? Contact us!